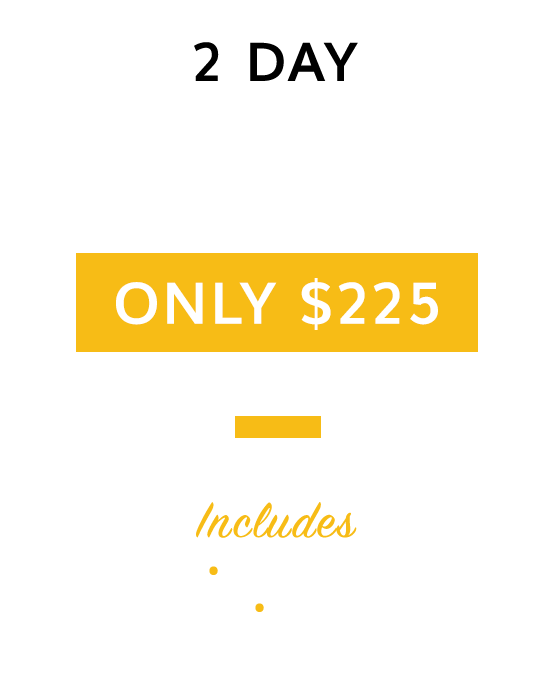 Discover the alternative
Hello and welcome to Ride Tours! ​
Our​ iconic Great Ocean Road two day bus tour depart​s every​​​​ Monday and Thursday​,​ and we add a Saturday departure for our summer season (early November until late April). The trip does not run during August.
If you want to pay on the day of the tour, call me on 0432 586 183 and leave your details with me. Otherwise book now online and ensure you get your seat!
If you have any questions at all about our tour, I am more than happy for you to email me at ridebustours@gmail.com​.
I look forward to showing​ you the very best of the Great Ocean Road.
Cheers,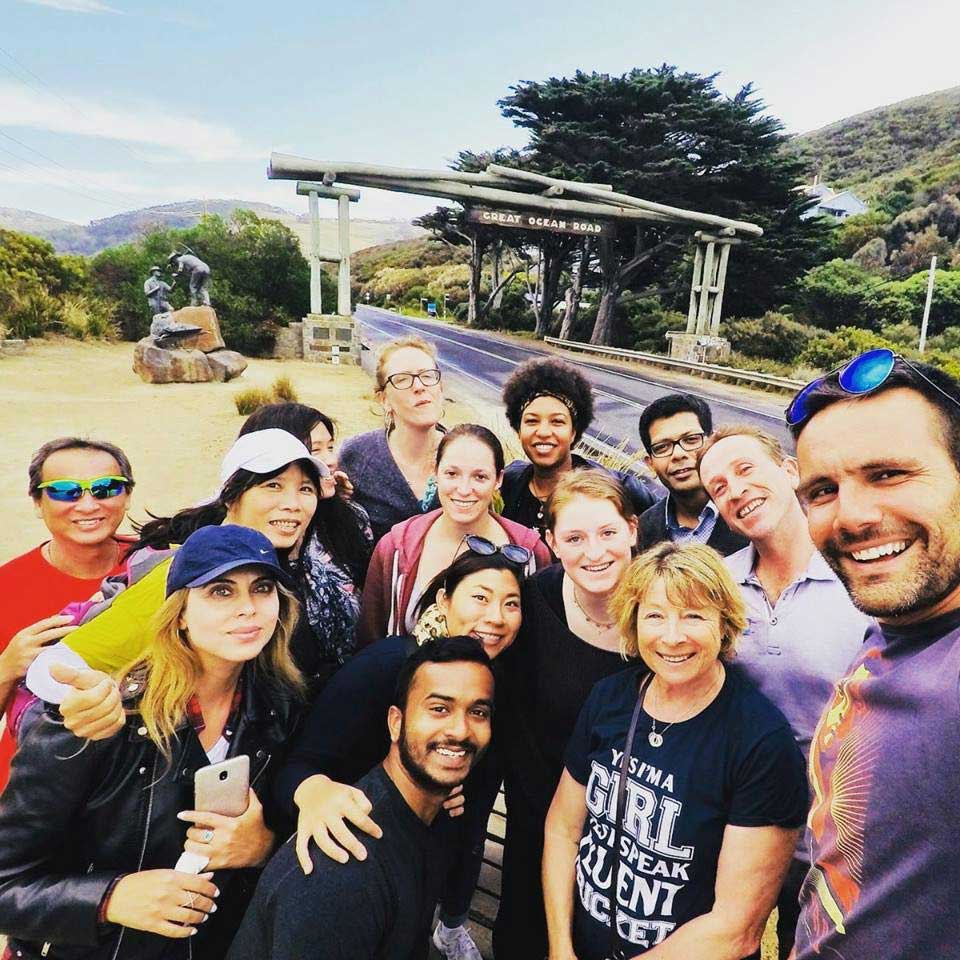 I had a fabulous time on the Great Ocean Road Tour with Jude on Monday & Tuesday, March 4th & 5th. She was funny, friendly and very knowledgeable about the sites and stops we did. I would highly recommend this tour and definitely plan it with Jude.

Cyndi Savage


3/08/2019

This is the 'Original' 2 day reverse tour along the GOR - keeping it real. Keeping it excellent value. Do the GOR with this crew and you will have a brilliant experience. **Do your due diligence and stay away from those dodgy operators who have poorly maintained vehicles and most likely no accreditation.

Shane Thomas


3/08/2019

Took a trip to Great Ocean Road with Ride Tour ! It was an amazing tour with the awesome tour guide Jude ! She is more a Friend than a tour guide throughout the trip. Her sincerity warms your heart. She has a bubbly and cheerful personality that makes you feel very comfortable throughout the trip and that is how you should feel when you are on a holiday! Strongly recommend everyone to pick ride tour as part of your holidays in Melbourne.

Bethany Lerr


2/27/2019

Ran by a straight up legend of the game, he's flipped the Great Ocean Road tour on it's head and helps you avoid the crowds! Smart thinking on a great value for money tour.

Greg Price


2/22/2019

Jude is just an amazing Tourguide! We had such an amazing time on the Road! Thank you so much 😊😊

Jan Lehmann


2/08/2019

I had a great two days on the 2 day Great Ocean Road reverse tour. Jude was a fantastic tour guide, funny, informative and a brilliant storyteller... she even knew where to find koalas, wallaby's and kangaroos on our trip which was an extra bonus. Managed to see so much of the great ocean road and surrounding areas too. Thanks!

Kate Jones


1/22/2019

Jude, the super super fast in accommodating 20 of us despite her 105kg frame, is really really very informative , jovial and friendly tour guide any tourist will beg for. BRAVO! 2D1N Grand Ocean Road Tour.

Ivan Kuek


12/29/2018

I took an amazing tour led by Jude back in October. Best tour I've ever been on. I've never met a tour guide who seems to genuinely care as much as Jude. Even though she's been leading tours for years, it still felt special, like we were her first ever group! She's so knowledgeable, funny, and welcoming. Good company, good food, great ocean road. Thank you so much!!

Katrina Murphy Sebastian


11/27/2018

Had a great time throughout the tour and Todd is very accomodating! The place we stayed was clean and comfortable as well. 5/5

Flerdz LlRn


11/12/2018

I can only highly recommend this tour. It was AMAZING! Jude, our tour guide, was amazing, funny, friendly and informative. We did the Great Ocean Road reverse which is great to avoid tourists. We also saw kangaroos, wallabys, koalas and penguins We were not in a rush, and had a lot of time to visit and enjoy places. The hostel and dinner were perfect! A lot of fun and a wonderful experience !!! Thank you Jude ! See you soon in your huge house 😉

Cassandra Héron


11/11/2018

Highly recommend this tour vs a standard 1 day tour to the Great Ocean Road. All arrangements including the hostel stay are top notch.Todd is excellent and will keep you engaged all along !!

Manasi Dighe Dias


10/31/2018

The tour has been an amazing experience for my wife and me, we enjoyed it from the beginning. The idea of choosing an independent guide which does the opposite of what the mainstream tours do is winning. We saw lots of places without having to queue, the spots were free from tourists so taking pictures has been really smooth. Todd is a great guide, professional, friendly, organised and enthusiast. I would recommend him and his tours without hesitation. Furthermore, we love nature and animals so encountering Australian animals have been emotional, feeding the rosellas was the cherry on top (I felt like I was 8 having these spectacular birds flying right into my arms/head). Note: I would recommend spending the little extra for the accommodation, so you can sleep well and enjoy the second day with 100% of your energy.

Davide Vago


10/17/2018

This tour was one of the best I've been on, anywhere in the world! It was well-planned and organised, it covered all the highlights, and the guide was funny and informative. Highly recommend!!

Katherine Quinn


10/06/2018

Wonderful tour all round!, so thank you Todd! 😀 My friend Michelle and I had never travelled the Great Ocean Road, so enjoyed all it had to offer and definitley, this 2 day tour is a fantastic way to see this scenic coast of Australia!.

Claire Moore


9/25/2018

Went on a 2D tour with Ride Tours last Oct. I would say is a value for money tour. Todd bring out the best of GOR. As a tourist, we always wanted to have those Instagram photos of Koala, Kangaroo (including the road sign of Kangaroo), emu and GOR, Todd will make sure you have good photos of those! Initially I have concern on the hostel and shared bathroom but it turn out to be good. The hostel is good and the shared bathroom is clean. BF and I really enjoyed our 2D tour. I will definitely recommend Ride Tours, Todd to people who wants to visit GOR and have the most out of the 2D. 2D is just nice to enjoy the beauty of GOR. Todd is a great cook too!

Juan Lim


6/13/2018

It was a worthwhile 2-day experience. Jude, our guide, was a nice lady and took great care of the group. The weather was gloomy on the first day when we passed by the twelve apostles, but we managed to catch it in its full glory the next day when the weather cleared up. 🙂

Joyce JL


6/13/2018

It was an amazing experience to do this tour! 2 days is just perfect to do the Great Ocean Road. Todd is such an amazing man and the funniest tour guide you will ever meet. Made some great friends on this trip as well!

Amber Slooven


4/08/2018

This was such an amazing and beautiful trip which is a must do when you visit Melbourne! We had the best tour guide ever, Todd was informative but also had a great sense of humor. Loved every bit and would recommend anyone this trip! 😃

Alyse Kerridge


4/01/2018

Brilliant 2 day tour, saw all kinds of wildlife; koala, kangaroos, emus and got to feed some beautiful looking birds. The hostel we stayed in is clean, nice atmosphere and brews it's own tasty ales! The tour of the road itself was great, Todd is a well informed ethuastic Aussie who kept us entertained. Would recommend!

Luke Turnbull


3/15/2018

Great tour with a great guide, small group, lots of fun and lots to see! The hostel was really nice as well! Highly recommend anyone to take this tour for the great ocean road. Avoids all the tourist buses as well! Thanks Todd!!

Nicola Böffinger


3/12/2018

Amazing trip! I can't imagine doing it in only one day. My daughter and I loved the sights and the adventure, but the best part by far was our guide, Jude. Informative, gracious, hilarious, and a generous soul. Can't wait to see her at Sam's wedding Valentine's day, 2023!

Lisa King


2/19/2018

The best choice Of the Great Ocean Road.

Ma Li Ya


2/13/2018

Such an amazing Time over that so beautiful Great Ocean Road ! Clap' �to Jude who has been a really good guide during those 2 days, sharing her smile, positive attitude and lots of pretty good stories � I really enjoyed that trip with on top of that a perfect funny group !

Magali Biscouit


2/13/2018

Honestly, the best tour that I have ever acknowledged. I was having such memorable time with Jude and the truly "international" crew with French, Swedish, Danish, American and Chinese people. Jude was so enthusiastic. Not only had she been so energetic to find out the very best stops, but also dedicated to providing me with her amazing historical (and environmental) knowledge. She was so keen on satisfying everyone. My deepest appreciation to Jude and Todd. I don't want to sound like an advertisement, so in short, just hop on and let these fantastic people work their magic if you want to have an unforgettable Great Ocean Road experience. . P/s: Jude, I really want to keep in touch with you so please add my Facebook if you don't mind. All the best team, thank you for everything 🙂

Nguyễn Đức Minh


2/06/2018

Todd is amazing patient and experienced tour guide � absolutely recommend to take up the tour with them! I enjoyed so much in this trip and make some friends too! Cheers!

Shir Yee Wong


1/11/2018

Had the two day tour with Jude and had the most amazing time, she brought such a great personality to the tour, the story telling and so much information! The hostel was brilliant and we stopped at so many places! Making sure we saw Aussie wildlife, the best sunset ever and her unreal master chef abilities in the kitchen! The best part was doing the great ocean road backwards and never seeing any other tourist buses! Her passion really boosted the energy on the tour and we really embraced it! It was such a wonderful trip! Thankyou so much 10/10!!!!

Kimberley Counter


1/09/2018

With only one tour to go, I am pretty confident that this is going to be the best tour I did in Australia. Not only because of the scenery of the Great Ocean Road, but also thanks to the great group and Todd doing his very best to show us the Australian wildlife! I am so glad I decided to fly to Melbourne just for this tour!

Kim DeRo


12/30/2017

Big shout out to Todd for an amazing tour. You made this trip so memorable and your knowledge was amazing! The hostel we stayed at was one of the cleanest and nicest I've been to, the sights were incredible and never crowded- thanks to Todd knowing when to go. You will experience the Great Ocean Road as it should be experienced- without 500 people in the way. If you want to get great Instagram photos, see kangaroos, koalas and emus in the wild- and believe me- you will see them all! This is the tour for you. Fantastic value for money, perfect amount of time to experience everything without rushing and an amazing guide. Fully recommend. Thanks so much Todd! Have a great Christmas!

Laura Louise


12/24/2017

We had the best time with Todd on the tour. His knowledge about the landscape and nature around the Great Ocean Road is very detailed. And his humor is the BEST! You should book a tour with him. You will have the best time at the Twelve Apostles - promise.

Elena Leichtfuß


11/26/2017

Amazing tour! Todd was the best guide we could've ask for! Funny, informative, chilled. We were never in a rush and we saw lots of amazing places. Highly recommended. Thank u Todd! I even tried the Vegemite ice cream

Frederike Ring


11/26/2017